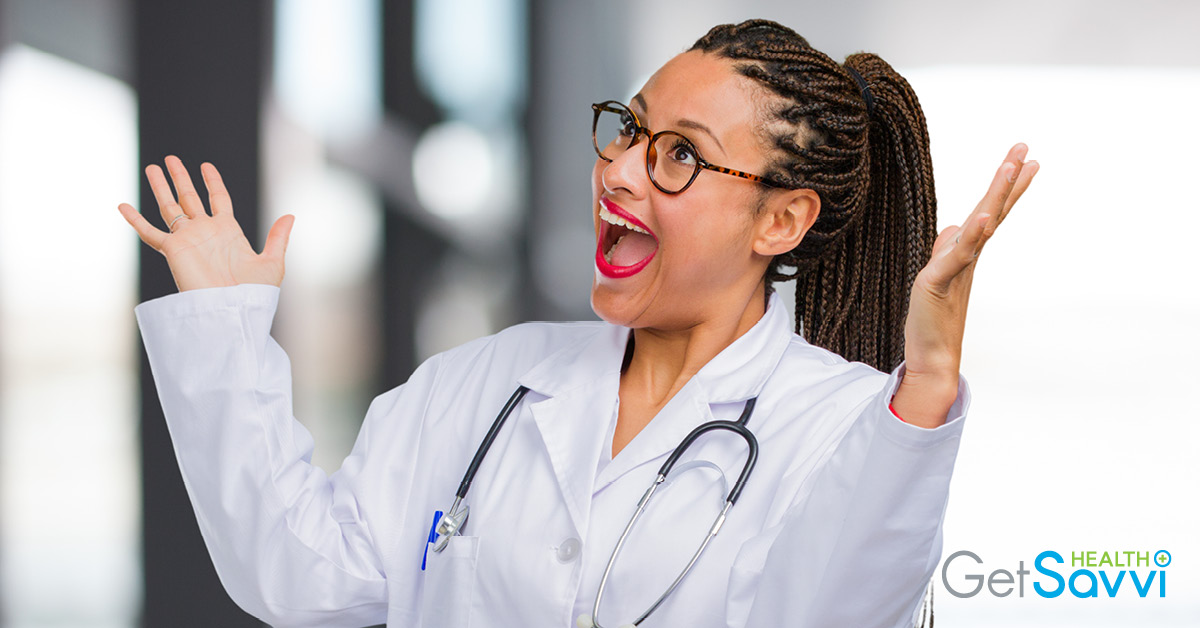 Ever heard the saying "Too good to be true"? Well, some things in life simply do what they say on the packaging – and that's all you really want it to do!
And GetSavvi Health's medical insurance is one of those.
What is GetSavvi Health?
GetSavvi Health offers affordable medical insurance that keeps you and your family covered in the event that you need medical assistance.
What is medical insurance?
Much like how you take out insurance on your car to cover you for any emergencies that could occur, medical insurance is pretty much the same thing, offering medical benefits for you and your family's health.
It's a proactive step to help cover costs for expected and unexpected medical expenses – plus a few extra perks – to ensure that you're getting the most for your money.
But what exactly are these benefits?
GetSavvi Health has a lot of benefits, and even a few extra add-ons you can include if you so choose. Here's a quick breakdown of the main ones you should know about:
Day-to-day Benefits and Preventative Benefits

– a whole host of medical benefits that include unlimited doctors' visits, chronic and acute medication, radiology, pathology, and vaccinations

Jessica Michaels (5 stars) – "Three months after signing up (once the waiting period finished), I needed to see a GP. I saw one on their network (she's great!) and their receptionist there handled my claim. I pretty much gave my GetSavvi Health account number to the GP receptionist, saw the doctor, and left, no spending on my part. Be sure you understand exactly what you're covered for before signing up, though!"

Natalie Venter (5 stars) – "I have been with GetSavvi Health for a very, very long time, and I must that they have never once disappointed me and my family. Their benefits increase with premiums yearly. Have loved being part of the GetSavvi Health family…"



Maternity Benefits – peace of mind when it comes to pregnancy and childbirth



Basic Dentistry – cover for the whole family that includes consultations, fillings, extractions and more. You can top up this benefit to get greater cover as well!

Janine Hendricks (5 stars) – "I have been with GetSavvi Health for a year now. I have never had any problems at all. They're always very professional and always available to talk to during work hours. I have never been happier since I came across GetSavvi Health. We are covered for doctors' visits, dentists, X-rays, and the list goes on! I am beyond happy and I do refer them to friends and family."



Emergency Hospital Cover – cover for accidents and other unexpected events

Marlene Cusens (5 stars) – "I was in an accident two months ago which led to a broken leg. Just after my cover opened I never had a problem with any claims so far not paid that I know of. I am still recovering. Still a long road ahead. Thank you very much!"

Wassef Alle (5 stars) – "Thank you GetSavvi Health… I just started membership and one month in, my son had to be rushed to emergency at hospital at 1.30am! Was thinking I will get grief from you… but was pleasantly surprised. We got good help and authorisation and payment guarantee was issued. I'm very happy and satisfied. I will recommend this service to all! Health cover doesn't have to be expensive."



Netcare 911 Emergency Services – access to Netcare 911 for emergency assistance

Jessica Michaels (5 stars) – So far, so good. I needed an ambulance about a month after signing up for GetSavvi Health. The ambulance came to about R2 500 and GetSavvi Health covered the cost completely.



FeelBetterFast – private pharmacy consultations with a nurse or pharmacist that gets all members greater healthcare coverage without needing to visit a GP

Yoesraa Anthony (5 Stars) – "Been a member since 2015 and I have absolutely no issues, and I'm with GetSavvi Health + top up plan. Gives me everything I need, especially now with their FeelBetterFast option."



24-hour Trauma Counselling

and

Health Advisor hotline – access to licensed, accredited health practitioners 24-hours a day, 7-days a week

Lowell Azer (5 stars) – "I'm a new member. Up to this point I have had no issues. Their response time is great! Fast and efficient, I absolutely love that. I am regularly getting email updates on new products and services or just general health information. Thank You GetSavvi Health!"

If you're interested in GetSavvi Health, please don't hesitate to call us on
0861 18 92 02.